Given the sudden departure of Terry "I Did My Best" Semel as CEO of Yahoo, and the installment of Jerry Yang as the new chief executive, there's a lot of attention being paid to the deal to acquire Rivals.com, the college sports site. It's a nice deal to come out with after all the uncertainty, if only because the site actually has revenues — about $22-million a year, according to Yahoo — and therefore isn't a complete Web 2.0 Hail Mary pass.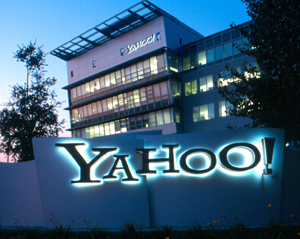 The New York Times story on the deal says that it is likely to help morale in the media division at Yahoo, whose future has been somewhat up in the air since Lloyd Braun left and the company said it no longer wanted to create its own content. But personally, I don't find the deal all that interesting. I still think, like many others, that Yahoo needs something dramatic to really shift the focus of the company — something like a Facebook.com acquisition (although it will undoubtedly cost a lot more than the $1-billion Yahoo reportedly offered last year). Tony Hung at Deep Jive Interests asks "Where's the peanut butter?"
Even if it did buy Facebook, however, I'm not convinced Yahoo would even know what to do with it. The company has bought social networks like Flickr and del.icio.us, but apart from doing some work on the back end to integrate them with Yahoo's server farms, I fail to see what benefit the company has gotten from them. I think the bottom line is that Yahoo is just too safe, too tentative and too boring. It needs to blow itself up somehow.
For a great look at some more practical things Yahoo and Jerry Yang could do, have a read of Marc Andreesen's tips on turning around a large company. Damn that Andreesen. Like my friend Paul Kedrosky, I find the fact that he continues to write such excellent blog posts irritating in the extreme.