There's been a bunch written about BlogTv over the past few days — including at Mashable and Jeff Pulver's site — in part because the company has been at the Supernova conference in the Valley. BlogTv does streaming video and allows users to create their own "TV shows," much like Ustream.tv and Stickam.com, and lots of people seem to think that it's a great thing, etc. etc.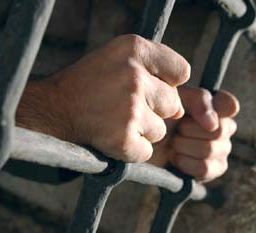 Sounds pretty good so far, right? But if you happen to be north of the 49th parallel, as I am, when you click on BlogTv.com you go to BlogTv.ca instead. Some other sites do this too — it's a redirect based on where your IP address is coming from. Google does it too, but allows you to click and go to Google.com if you wish. BlogTv.ca doesn't do that. Why? Because BlogTv.ca — which was created by Alliance Atlantis, a large media and entertainment conglomerate that just got bought by another large media conglomerate — licensed the platform from an Israeli company called Tapuz, and it is only open to Canadians. As a result, BlogTv.com content is blocked from Canadians.
Am I the only one who thinks that this sucks? (apparently not — Robert Sanzalone thinks it does too, and so does Global Nerdy). Call me crazy, but I think video-sharing works best when it's open to anyone from anywhere, and I said exactly that on my Globe and Mail blog when I reviewed BlogTv.ca after it launched its beta. YouTube doesn't have a U.S. version that is blocked from Canadians or anyone else for that matter, do they?
Alliance Atlantis tries to make the fact that BlogTv.ca is restricted to Canadians into a feature rather than a bug — it's a "community" designed just for Canucks, they say. No offence to the bright minds at Alliance Atlantis, but that's a load of bollocks. It's geo-gating, and it's dumb.