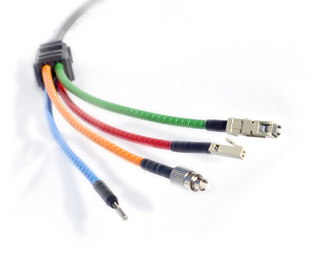 Steve O'Hear — who also writes for ZDNet on social media — has a great post up at Last100 about how bandwidth-stingy Internet Service Providers threaten to stall many online-video apps such as Joost by
throttling the download speeds
that their users get. He looks at how some ISPs cut back your bandwidth after you've downloaded a certain amount per month, which with video isn't difficult to exceed, and how some put a cap on downloads period. Many ISPs also use
"bandwidth shaping"
to restrict the flow of peer-to-peer apps such as Joost and Skype.
This is an issue that is going to become more and more important as Joost and Babelgum and other peer-to-peer video apps become widespread. One thing Steve doesn't mention is that many ISPs also have ridiculously tiny upload speeds, and this is just as much of a threat to peer-to-peer apps. It's no good to have a big fat download pipe if the upload is a tiny drinking straw.
Update:
Of course, if you live in an area where Verizon's FiOS is available, you can get 30 megabits download (no details on uploads or whether they use bandwidth throttling). As Cynthia Brumfield notes at IPDemocracy, there's no such thing as too much bandwidth.