So MySpace is launching branded news and entertainment video channels,
according to a press release
from the social-networking behemoth. The site has signed deals with the New York Times, Reuters and National Geographic to offer news content (National Geographic does news?) as well as with other content owners to offer channels such as The Daily Reel — which compiles links to the best of online video — Kush TV (including the Family Values Tour with alt-punk band Korn) and VBS-TV, from the creators of Vice magazine.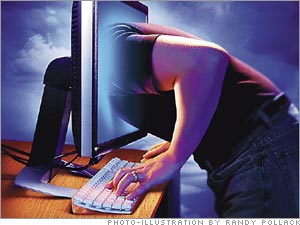 The big question, of course, is whether anyone will actually watch any of this stuff. And something that isn't mentioned in the release is whether MySpace users will have to go to the MySpace Video page to see the content from these branded channels, or will they and others be able to embed or share the links on their pages and elsewhere? As Quincy Smith of CBS pointed out recently, you have to take the content to where people are, not force them to come to where your content is. That's why he said that CBS's Innertube project should have been renamed "CBS.com/NoOneComesHere."
If MySpace doesn't want its new video channels to become the same kind of online ghost town that its MySpace News seems to be turning into, it might want to give that kind of thing a little thought.