Looks like round three (or is it round four?) of the "blog payola" debate is upon us, something I expected we would see more of in 2007. Over at The Blog Herald, my friend Tony "I Never Sleep" Hung
has the 411
on a new PayPerPost-style blog review service called SponsoredReviews, which is reportedly
about to launch
in beta.
Tony has the details, and Mike Arrington at TechCrunch brings the outrage, in a post that says the "blog payola virus is spreading." In a response in the comments, someone says that services like PayPerPost fill a need, and Mike responds that drug dealers fill a need too. The bottom line, he says, is that such services mean "misled readers, search engine pollution and credibility questions around the entire blogosphere. All for a few dollars a post."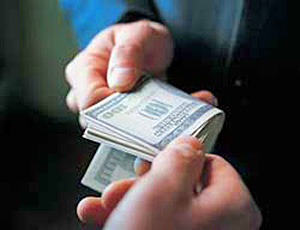 SponsoredReviews, like PayPerPost, appears to require disclosure — although it's not clear yet whether that will be a general, site-wide disclosure like the one PPP allows, or whether compensation will have to be disclosed on each and every sponsored post, which is the way I think it should be done.
SponsoredReviews is also trying to carve out a variation on the model by allowing bloggers to set their own rates, with a bidding system determining the eventual payola level. And the service says that it will have a rating system, although it's not clear what that will consist of.
I've got a great idea: How about instead of requiring disclosure, SponsoredReviews requires bloggers to post the details of the entire monetary transaction that led to the post in a small box next to the post — complete with all the various bids and the final price that was paid for the review. Transparency is good :-)