My father was a farm boy from the prairies of rural Saskatchewan, who became a fighter pilot and a Lieutenant-Colonel in the Royal Canadian Air Force. He loved doing crossword puzzles and playing jazz music, and until he died in February, 1996 of lung and throat cancer he was learning about and enjoying the Internet.

My dad was born Donald Lew Ingram, March 27, 1932 in Regina, Saskatchewan, the son of George Lew (born Minnesota, February 23, 1901) and Florence Kathryn (born Goven, Sask. Nov. 21, 1905). He died March 5, 1996 in Pembroke, Ont. after a six-month battle with cancer, leaving my mother Linda Miles Ingram, myself and my two brothers, Miles and Mark.
Dad joined the Air Force in 1950, just after he turned 18, and took pilot training. His dad, Lew, had been a pilot as well, and helped train pilots at the first Prince Albert Flying Club in Saskatchewan. My Dad started his service with the First Air Division of the Royal Canadian Air Force, and got his Bachelor of Arts degree from the University of Western Ontario in 1955.
After that, he served a tour of duty with First Division in Germany, flying mostly Sabres, and he and my mother and their growing family lived in a succession of apartments — one above a movie theatre, one above a garage, and they shared a house with two other couples on the edge of the Black Forest. My brother Mark and I were born in the hospital in Zweibrucken.
A few years after coming back to Canada, my Dad got his Master of Arts in social psychology in 1968. He attended officer training school at Canadian Forces Staff College in Toronto and eventually hung up his wings to "fly a desk," as he put it. We lived in Winnipeg for several years where Dad was a research officer with the Defence Research Analysis Establishment, then moved back to Toronto where he was a syndicate director at the Canadian Forces Staff College.
We moved to Cold Lake, Alberta where we lived for a couple of years while Dad served with 4 Wing fighter group. Then it was off to Chatham, New Brunswick where Dad was Base Operations Officer and Deputy Base Commander from 1976 to 1980. When I went off to university, my parents moved to Malsch, Germany where Dad served as a liaison with NATO.

He then retired from
service and worked as a senior scientist with SHAPE (Supreme Headquarters Allied Powers Europe) Technical Centre in The Hague, Netherlands from 1983 to 1986. He was Deputy Assistant Chief of Staff, Offensive Operations Division, and helped re-engineer the Central Region Air Command and Control System for the 4ATAF (Fourth Allied Tactical Air Force) division. Developments he instituted, according to his commanding officer Col. D.K. Hemphill, "as a result of his perceptive foresight will substantially improve NATO's combat capability."
The Col. also mentioned his "outstanding knowledge and superior ability to withstand the stress of professional confrontation," said his writing was "characterized by excellent clarity and conciseness, and that overall he showed "outstanding professional performance and superior professional attributes." The page-and-a-half long letter uses the word "outstanding" no less than six times, "superior" four times and "excellent" and "exceptional" several times.
After moving back to Canada, my Dad worked as a private consultant directing the command and control analysis study team at National Defence Headquarters. He retired again in 1989 and he and my mother moved up to our family's cottage on Golden Lake in the Ottawa Valley, where my Dad loved nothing better than to spend his mornings doing crossword puzzles and then pile brush or chop firewood in the afternoon.
In 1995, he and my mother answered a classified ad in the Ottawa Citizen newspaper looking for a retired couple to manage a bed-and-breakfast in the Seychelles Islands. Until then, I'd never even heard of the Seychelles, a small island chain in the middle of the Indian Ocean just north of Madagascar. After a long interview process, they were accepted and moved to the islands in February. While there, they worked diligently to turn the house they took over into an operating bed-and-breakfast. My father spent his days hiring labourers from the island to re-work the electrical system, and hacking through the jungle with a big machete he bought himself. He and my mother made some trips around the islands and met many interesting Seychellois, but the bed-and-breakfast operation didn't work out and they moved back to Canada in August of last year.
My father had gotten quite thin, but my mother assumed it was from overwork and the heat. He had a bad cough, and was diagnosed with pneumonia. During one of the tests, the doctors found a shadow on his lung. It turned out to be a tumour attached to the upper right lobe of his lung, and to his throat. Since it was also wrapped around the vena cava (the major artery to the brain) it was inoperable. The doctors at the Cancer Clinic in Ottawa decided to try a combination of radiation and chemotherapy.
Up until January, it looked as though the treatment was working. But then my father started getting weaker, and his white blood cell count dropped. He got a lung infection in February, and it got to the point where he was barely eating and could hardly sit up because he was so weak, and coughing so much. Within a few weeks he was in such bad shape that he had to be admitted to the hospital — he spent less than a night there, passing away in his sleep on March 5.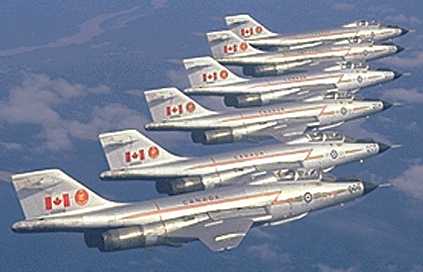 My Dad was many things. He and my mother ran a small theatre group in Winnipeg and won many accolades for their performances. He was the kind of crossword puzzle person who did the legendary New York Times cryptic puzzle not in pencil but in ballpoint pen, and one of the things he liked best about the Internet was that he could download both that one and the puzzle from the London Telegraph. He loved the music of Sonny Terry and Brownie McGee, and he was not a bad dancer either. But I didn't learn how to do crossword puzzles from him, and I didn't learn how to dance. I don't really like jazz that much, and he never really taught me how to fish or catch a fly ball.
What he did teach me was how to think. He was not the kind of man who would suffer a poorly thought-out statement, and he worked through almost every subject carefully and logically, shining the light of reason into every dark corner until the entire issue was exposed and made simple. If I have any ability to construct a logical argument or to think constructively, it is because of him. He was not a very emotionally expressive man, although he did allow a few hugs in his later years. But I knew he loved me — and respected me — and I loved and respected him back. I miss him a lot.
High Flight is a poem by John Gillespie McGee, Jr. (1922 – 1941). An American/British fighter pilot, he flew with the Royal Canadian Air Force in World War II. He came to Britain, flew in a Spitfire squadron, and was killed at age 19 on December 11, 1941, during a training flight from the airfield near Scopwick, Lincolnshire. The poem was written on the back of a letter to his parents which stated, "I am enclosing a verse I wrote the other day. It started at 30,000 feet, and was finished soon after I landed."
Oh! I have slipped the surly bonds of earth,
And danced the skies on laughter-silvered wings;
Sunward I've climbed, and joined the tumbling mirth
Of sun-split clouds — and done a hundred things
You have not dreamed of — Wheeled and soared and swung
High in the sunlit silence. Hov'ring there,
I've chased the shouting wind along, and flung
My eager craft through footless halls of air.

Up, up the long, delirious burning blue
I've topped the windswept heights with easy grace
Where never lark, or even eagle flew.
And, while with silent, lifting mind I've trod
The high untrespassed sanctity of space,
Put out my hand, and touched the face of God."