A Rolling Stone gathers no moss — but can it gather an online social network? We're going to find out. As Om Malik reported, based on a post by a J-school student after an RS staffer spoke to her class, the geriatric music magazine is launching a social network aimed at pulling music lovers together around the warm campfire that is the Rolling Stone brand (insert your favourite lame marketing metaphor here).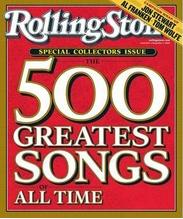 Pete Cashmore at Mashable thinks this is doomed, and there are plenty of good reasons why he might be right. There are some pretty good music communities out there already with lots of traction, including Last.fm and MOG, not to mention Pitchfork Media, which is what Rolling Stone magazine should have been — and arguably could have been, if it wasn't so big and bloated and old and out of touch (and incidentally, I'd like a little credit for not using a cover shot in this post that has naked women in it, unlike Pete and Om and just about everyone else who has written about the Rolling Stone news).
Can RS translate its readership into an online presence? I've yet to see any magazine of comparable vintage do so, but that doesn't mean it can't be done. NYU journalism blogger Andrea Feczko notes that the mag is "an authority figure" for judging music, but I'm not sure being an authority figure really helps all that much when it comes to building an online community. Maybe RS should just buy Pitchfork and Last.fm and be done with it.