The title of this post is a reference to the famous Gabriel García Márquez book "Love in a Time of Cholera." I thought it was fitting was because it feels as though COVID-19 is our version of the cholera epidemic of the 1800s, or the Spanish flu of 1918 (which wasn't Spanish at all, but probably originated in Kansas and was a form of H1N1) or the Black Death of the 1300's. Those changed the way we lived forever, in thousands of small ways (as this piece argues that COVID-19 will), and I find myself wondering what it would have felt like if Twitter and Facebook and the Internet had been around during the Plague years. Would they have made fun of people wearing "plague masks" that made them look like giant birds? (Side note: Here's the story of an Italian town that beat the plague, and how they did it). I know for sure that if social media existed during the Middle Ages, they would have been full of posts that said things like "my sister is a doctor, and she says gargling with vinegar can cure the plague!"
A few days ago, I went back and looked at some email newsletters I subscribe to that I hadn't gotten around to reading from the end of February, and none of them even mentioned the coronavirus (which was still concentrated in China, and seen as not a big threat elsewhere). It was refreshing to read them, since everything is pretty much all COVID-19 all the time now, but it also felt surreal. Those newsletters were from less than a month ago, but it felt like they were from 10 or even a hundred years ago. When I started writing this post a week ago, Italy — which only had 200 cases and no deaths at the end of February — had more than 20,000 cases. As of March 27, it had more than 86,000 cases and more than 900 deaths in a single day. Bodies are piling up in churches.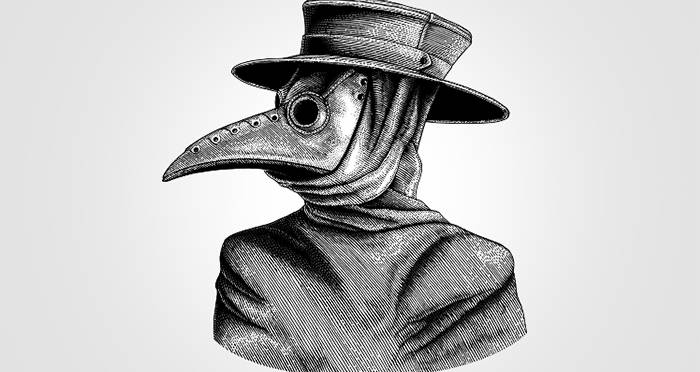 When we left for our vacation in Florida on March 7, we were aware that something bad was floating around, and made sure to wash our hands etc., but thought nothing of going to the beach or the pool and going out to restaurants. About 10 days later, we were anxious to get home because the rate of infection and death was climbing in the US — in part because of a lack of testing, caused by delays and screwups by the CDC and the Trump administration — and businesses (including airlines) were shutting down. The day after we got back, on March 19th, Canada and the US announced they would be closing the border to everything except goods, and the US closed its airports to traffic from Europe. On March 24th, the Italian government put the entire country on lockdown, with fines for those who leave their homes without permission.
Continue reading