I must have missed the news that Getty Images — one of the largest image-licensing firms around, next to Bill Gates's Corbis — had bought a company called Pump Audio back in June and was getting into the music-licensing business. Then I read this morning on TechCrunch that PumpAudio has relaunched as part of the Getty site, offering a song-tracking and licensing tool called (what else) Soundtrack.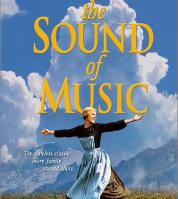 Although the service is starting small, with just 20,000 songs from independent artists, Getty says it wants to expand through deals with the major record labels and others — and knowing Getty, it is likely to do so with a vengeance. Maybe it will even get into the "crowdsourcing" of music, the way it did with photos by buying Calgary-based success story iStockphoto.com.
Whether Getty succeeds or not remains to be seen, but there's no question that the music-licensing business needs some organization. Insiders — including Spiral Frog CEO Joe Mohen, who I interviewed for this recent piece — say the process of getting all the required performance and publishing rights for a piece of music is byzantine and in some cases almost impossible, since there are thousands of different publishers and no central repository of information. A real "goat rodeo," as a friend of mine likes to say.
If Getty can help to bring some semblance of order to that process, it will not only benefit anyone who is trying to license music — including perhaps the folks at Saturday Night Live, who had to pull a hilarious video from SNL off YouTube because they apparently failed to get a license for an Aphex Twin song — but will also benefit (theoretically) the artists who make the music.