Online auction behemoth eBay has decided to bring the fight over online classifieds to Craigslist's backyard — even though it owns a 25-per-cent stake in the San Francisco-based site — by
launching its Kijiji service
in over 200 U.S. cities. Kijiji, which is just as hard to read as it is to say (it supposedly means "village" in Swahili, so maybe eBay can buy Jason Calacanis's search engine Mahalo.com and have a matching set of incomprehensible Web 2.0 names), has until now been focused on overseas and non-U.S. markets.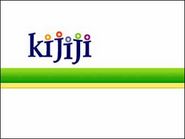 According to eBay, in fact, it is the leading online classified service in Canada, having overtaken Craigslist.org last fall in number of visitors (with about 1.5 million unique visitors a month as of November) and the Canadian version of the site — which is split into local sub-sites, much as Craigslist is — now has about 500,000 listings. Kijiji.com has built itself up in part by buying other online classified services with equally weird names (including Gumtree, LoQuo, Intoko and Marktplaats) and is now in 300 cities around the world.
So is Craigslist quaking in its boots at the thought of competition from eBay — a giant Web player and part-owner of craigslist.org? Er, no. According to CNet, CEO Jim Buckmaster says he isn't too troubled about Kijiji or about eBay owning part of a company it is now competing with:
Buckmaster said in an e-mail… that because of Craigslist's public service mission and disinterest in things like "market share and revenue maximization," the company doesn't really care who hops into the classified business.

"I'm not a legal expert," Buckmaster wrote, "but I think it's safe to assume (eBay) will continue to conduct themselves appropriately with respect to their responsibilities to Craigslist."
I distinctly recall Jim Buckmaster responding to a question about competitors during his keynote at mesh (video of which can be found at mDialogue.com) by saying that Craigslist doesn't really pay much attention to competitors, and that if someone else came along who could serve users better, Jim would feel it was his duty to encourage them to use the other service. How do you say "best of luck" in Swahili?
Update:
Tony Hung at Deep Jive Interests says he hopes Kijiji succeeds, if only so that someone can challenge Craig and Jim on what he calls "their hippie ethos."