As we all know by now, Facebook is the new black. It's the social network by which other social networks are judged — even MySpace, which it may already have eclipsed in terms of page views, if not users. So when it launches something it's definitely worth paying attention, especially when it is something like classified ads, which Craig Newmark and the gang over at craigslist.org have turned into a low-price battleground.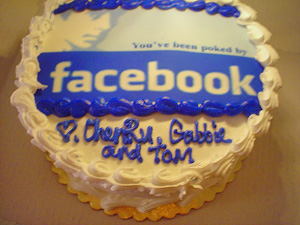 The always-insightful Scott Karp at Publishing 2.0 (who is also clearly a fan of the Cutline theme for WordPress, as I am) says this is another blow for newspapers, and he's right of course — although they have taken so many body blows in the classified arena, both external and self-inflicted, that it's getting hard to spot the individual bruises. Donna Bogatin at ZDNet makes the point (while arguing with my friend Mark Evans) that the classifieds on Facebook will not be open to everyone, since Facebook requires you to be a member, and people posting classifieds can choose who can see them), which is a fair point. But it's not going to help.
It's clear to me, as it is to Scott, that one of the things that makes Facebook so powerful as a competitor in this particular space is the social aspect it brings. Does anyone feel like they have really connected with someone through their newspaper classifieds? Unlikely. But Facebook and other social networks — including craigslist — are more like the bulletin board at the local campus centre, multiplied by a million. That is a powerful force.
To be quite honest, I'm not sure whether newspapers can compete on that level, since the amount of time and effort they have put into becoming a social network for their communities is in most cases approaching zero.