Topix, the local news aggregator that is owned by several big U.S. newspaper chains (Gannett, The Tribune and McClatchy), is doing what amounts to a relaunch of the site and adding "citizen journalism" or social media to the mix, as well as moving to a dot-com domain (it used to be dot-net). Founder and CEO Rich Skrenta — who describes on his personal blog how this came out of an attempt to "de-suckify" the site — has a blog post at Topix about the changes, and says:
"We're now inviting members from our hyperlocal communities to take over the controls and help us edit the news."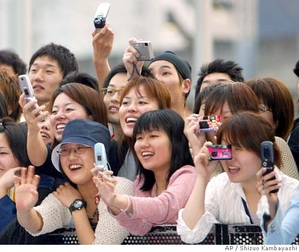 Topix (which recently raised $15-million) has been a bit of a wallflower at the social-media dance — perhaps in part because local news isn't quite as sexy as national or international news — but as Skrenta's post points out, the service has been growing fairly rapidly, and contributions from readers (in the form of posting in story-related forums) have also been increasing dramatically:
"We went from zero to 1 million users posting in our forums, and now have over 1,000 active local forums (5 posts/day or more). The traffic is growing 10-20% per month — and now accounts for nearly half of our total traffic."
Skrenta says that Topix is getting about 37,000 posts a day, and the site was looking for a way of featuring the top 1 to 5 per cent of those contributions that actually add something to the story. Now, anyone can submit a story, or facts about a story, or an opinion, or cellphone photos, and they will be handled by what amounts to an editor.
In some cases, editors will be drawn from the pool of active contributors, in the same way that Wikipedia.org does — but in some cases, stories or tips or opinions will be handled by an editor from one of Topix's member papers. It will be interesting to see how Topix fares with a model that is also being pursued by Newsvine and (to a lesser extent) Daylife.
Greg Sterling has some thoughts on the relaunch at Search Engine Land, and so does Jason Chervokas at the Social Media Club. Ross Mayfield thinks that there could be some old media-new media acquisitions coming as more media entities realize the benefits of the local community model.
P.S. On a completely unrelated note, Rich Skrenta created the first computer virus when he was 15.