So USA Today — the same newspaper that helped reshape the traditional paper business about twenty-five years ago — has launched
a redesign
of its website that incorporates a laundry list of "social networking" features: blogs, comments on stories, tags (keywords), voting on stories and user pages complete with uploads of photos, etc.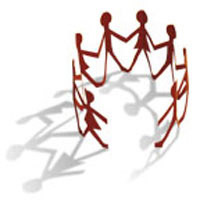 My iconoclastic friend Paul Kedrosky notes that much of the high-fiving about these features is "overdone," and that USA Today has been getting some fairly predictable comments from readers about how they wish the paper would go back to the way it was (Don Dodge has more here). And that is to be expected. Let's face it, some people just don't like change. We got many similar comments from readers when we did a redesign at the Globe and Mail website over a year ago, and introduced comments on news stories — the first major newspaper to do so in North America (at least to my knowledge).
Paul's concerns aside (and Tony Hung notes that Netscape experienced the same thing), I think getting more social with readers is something newspapers have to do, if they want to have a chance of avoiding the inevitable decline that legendary investor and gazillionaire Warren Buffett referred to in his recent remarks. But do readers want to socialize with their newspaper, or with the journalists who work there?
I think some do. Some may just wish to consume the news and be on their way, and that's fine. Some folks don't want to be social. But some may want to take advantage of networking tools, and to socialize in some way with the other readers of a newspaper, and I think theoretically a media outlet could become a social destination in some way. Whether USA Today can make that happen remains to be seen.
Further reading:
Stowe Boyd makes some good points about the new USA Today design here, including the fact that user profiles can't include any external info (flickr streams, etc.) and the user blogs provided by Pluck have no RSS feeds or other features. The tags are also internally generated only.
Scott Karp at Publishing 2.0 says the paper should get kudos for trying. And Read/Write Web has a poll based on the title of my post.