My friend and former journalism colleague Mark Evans
points to
a piece in Business 2.0 magazine with the enthusiastic title
"Tech IPOs: They're back!"
The story
talks about
"champagne corks are popping in Silicon Valley," and how this year could be the best one for technology stock offerings since the bubble burst in 2000. But is that a good thing? It is if you're a venture capitalist, presumably, since you get a (theoretically) nice exit. But is it good in any other sense?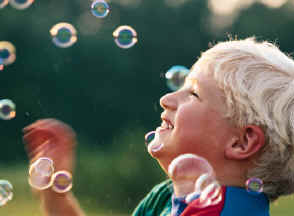 Don't get me wrong. Obviously, a public market is a handy thing to have when trying to build new businesses, since it gives entrepreneurs an alternative source of capital, and it encourages VCs to lend because they know they will be able to get their money back as opposed to having to cross their fingers and hope Google or Yahoo buys their little investment. But the breathless tone of the Business 2.0 piece makes me distinctly uncomfortable. You can almost see the exclamation marks littering the article — the same way they are dotted throughout the spam stock emails I get (and I'm sure you get) hundreds of times a day.
In fact, the Business 2.0 article reads like something out of a magazine you might find in a hair salon or at the supermarket checkout, with headlines like "Short skirts are back!" and "10 ways to tell if he's cheating!" and so on. Then we get the obligatory nod to the irrational exuberance crowd: "To be sure, smooth sailing on Nasdaq is never guaranteed," the story says. Gee, ya think? And then it's on to the six companies that are "likely to strike it rich!" Terrific. Larry Dignan over at ZDNet does some hype-popping of his own here.